moving image + documentary projects
NEGRO TERROR
Digital video + live-scored performance, color (60 mins)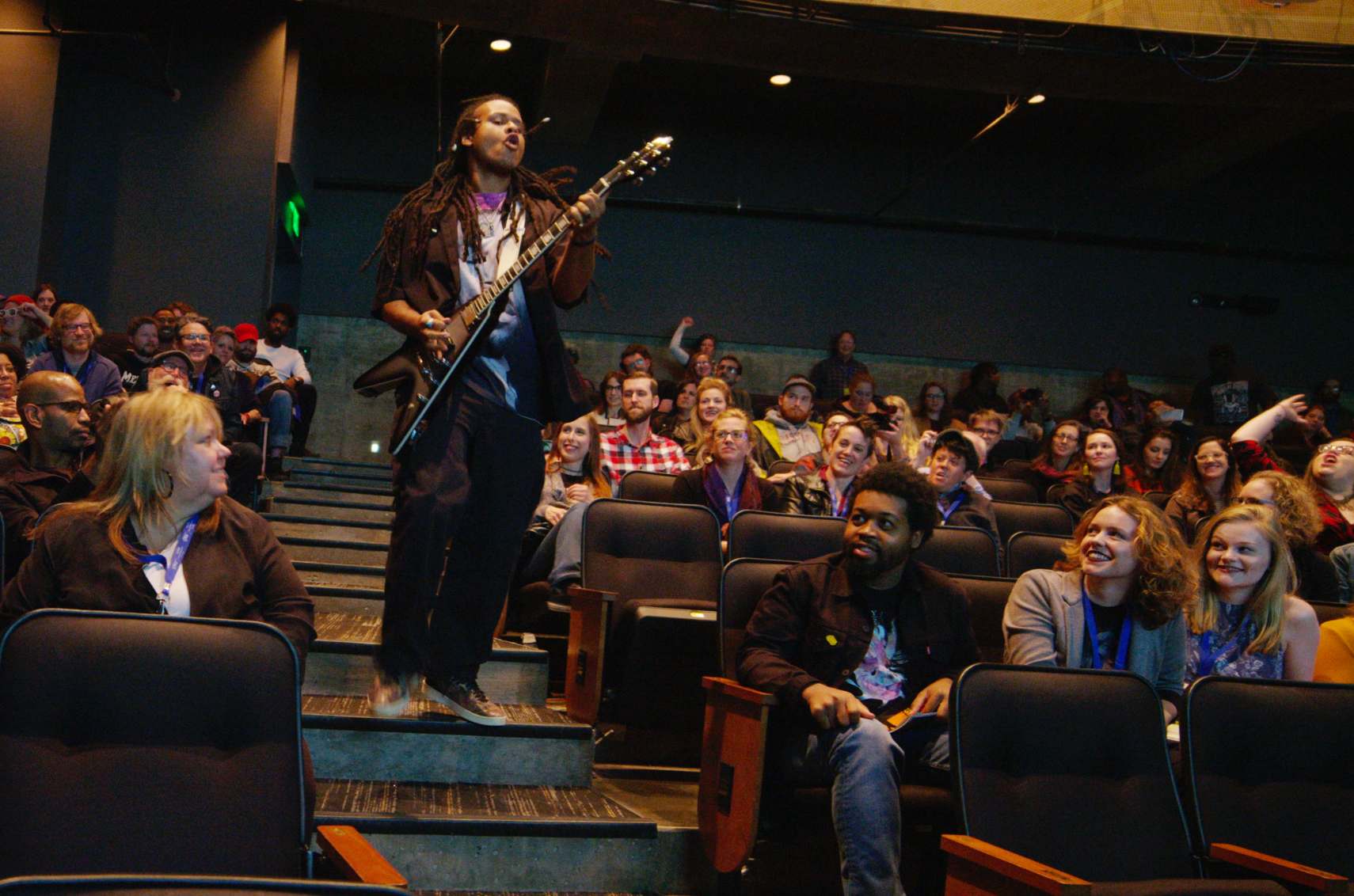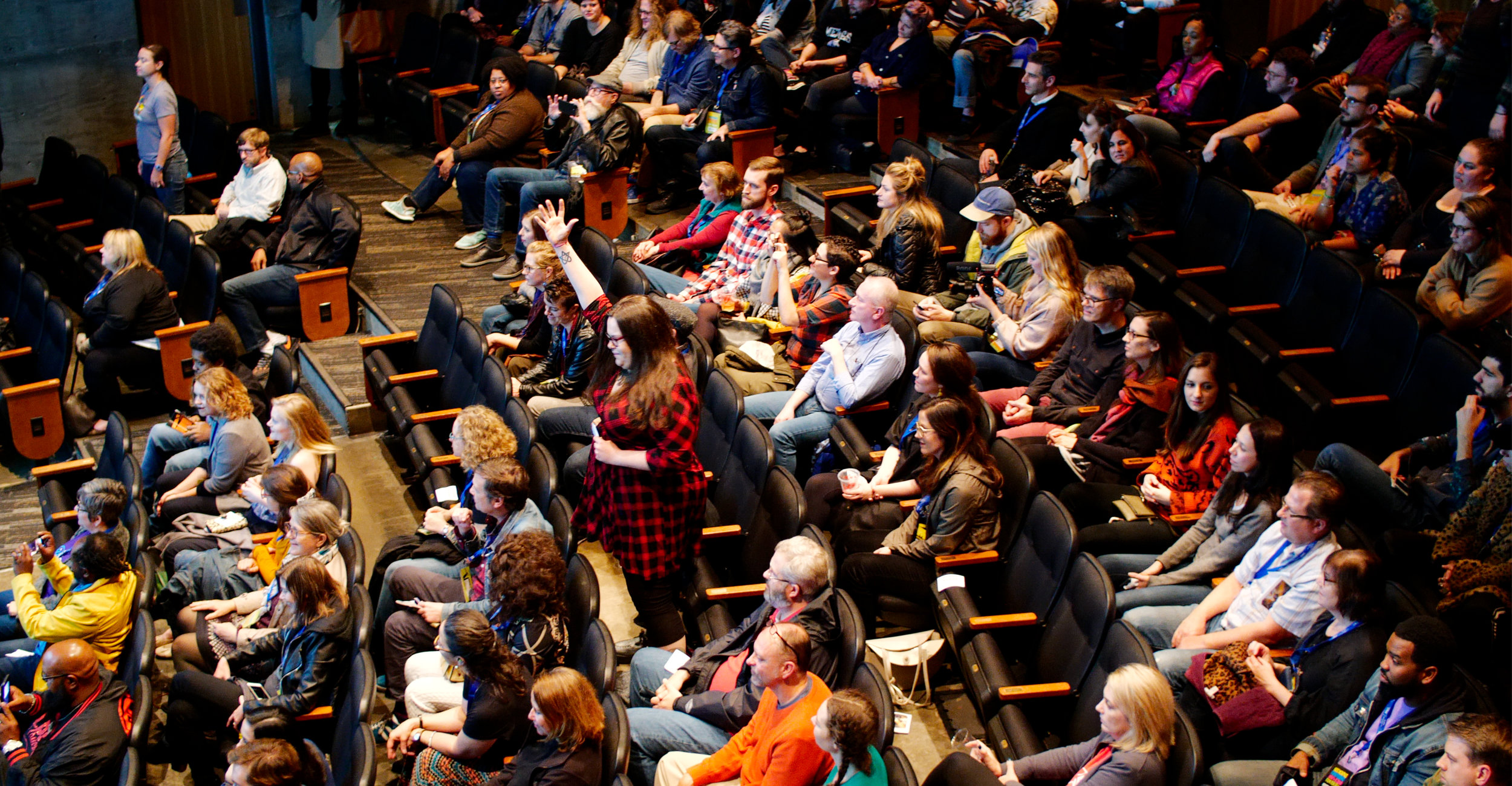 A collaborative film + performance that combines a feature-length documentary about Memphis-based punk band Negro Terror with a simultaneous live-score (played by the band). This hybrid-documentary challenges preconceptions of documentary storytelling and adds the live atmosphere of a rock concert to build a unique and remarkable audience experience that can never be replicated via streaming media or TV broadcast.
Film (54 mins): A cinematic and musical portrait of a punk band's role in the vibrant and eclectic underground music community of Memphis, TN. The idiosyncratic personalities of the three musicians in Negro Terror demonstrates that, like all great artistic or political collectives, a group of individuals with conflicting and confounding ideologies can be drawn together around a common cause. Championing the history, music, and various politics of their beloved hometown of Memphis, TN, Negro Terror are far more than just another hardcore punk band with a provocative name.
Winner of the Soul of Southern Film Award at the 2018 Indie Memphis Film Festival.
This Was Our Land: An Anachronistic Cavalcade
Five-channel video installation w/ audio
This muti-channel video + audio installation foreshadows the inevitability of human obsolescence through contrasting images of Orwellian urban spaces and post-infrastructure environments. Surveillance, climate change, and mortality are all called into question as this immersive experience asks 'What is to become of an environment built for humans in the post-human world?'
YANGTZE DRIFT
Digital video, black and white (27 mins)
Reality submits to kinetic abstraction to create a graceful and looping path along the Yangtze River. In beautiful black and white, this quiet and meditative river tour often confounds preconceptions and disputes the authenticity of the journey on which we have embarked.
Festival Credits: Full Frame Documentary Film Festival '14, Green Film Festival in Seoul '14, Shanghai International Film Festival '14, Athens International Film Festival '15, Zhengzhou Experimental Film Festival '16
PROJECT(ion)
Curated Public Art Exhibition (Video + Photo Installation)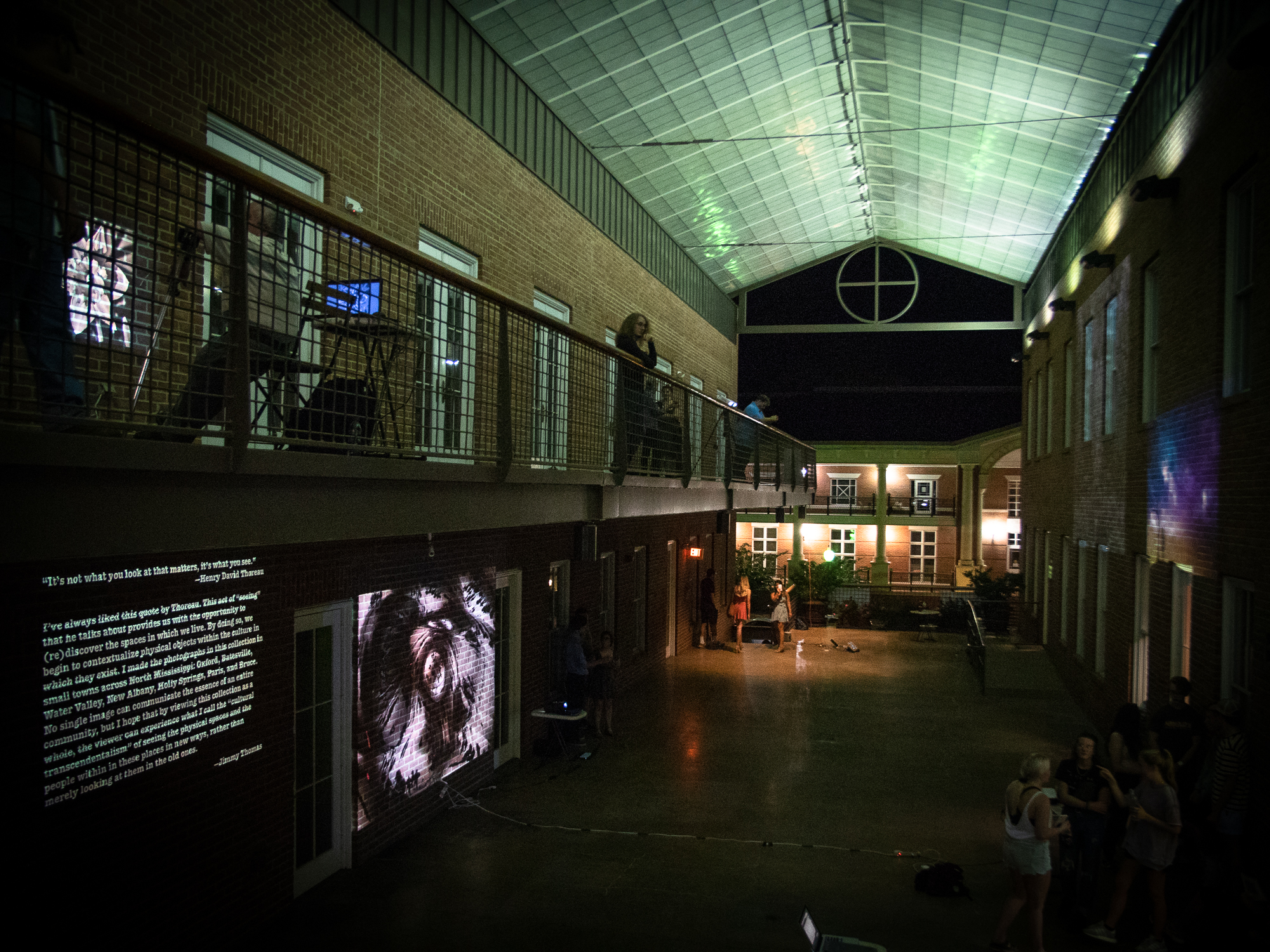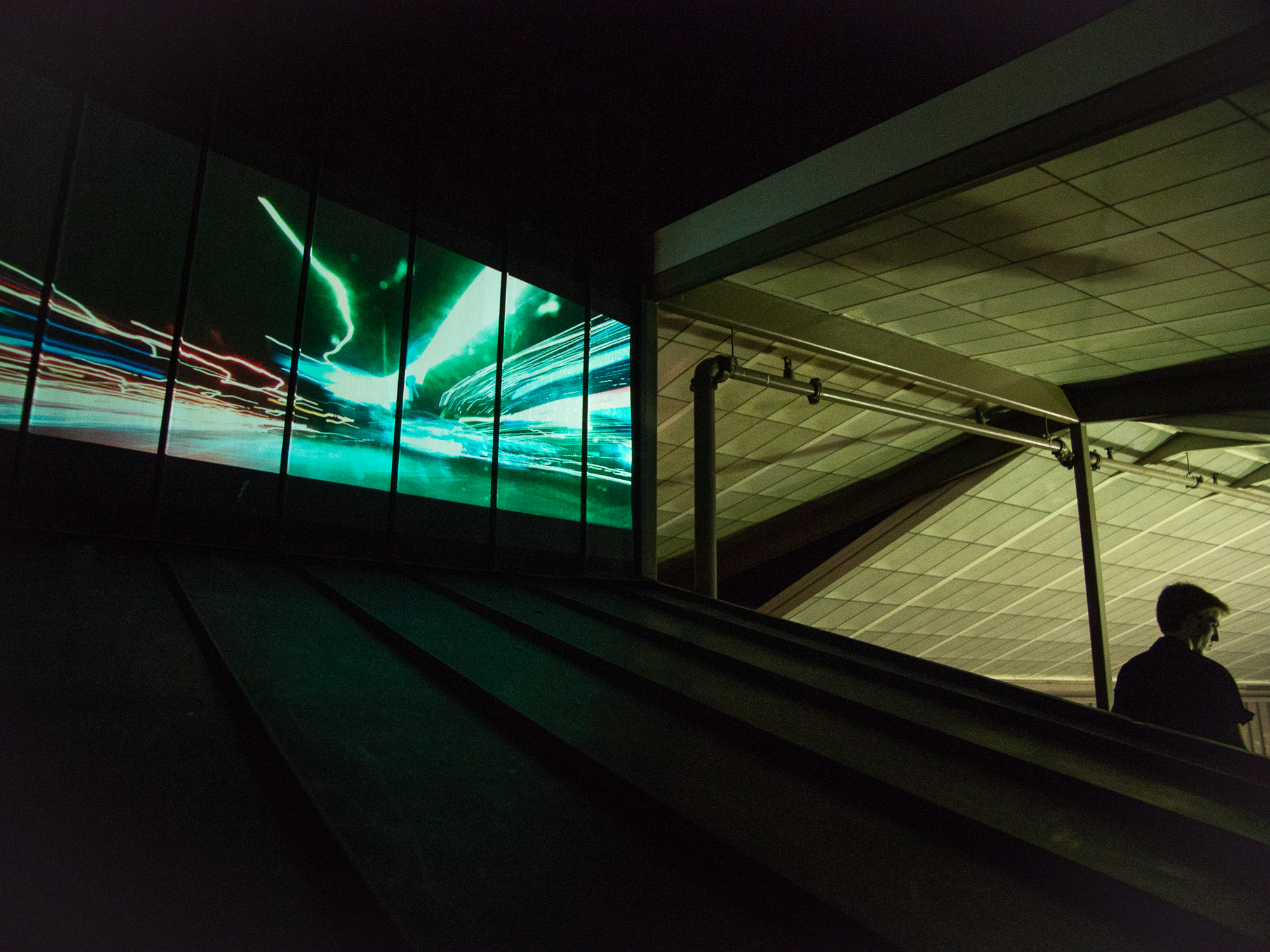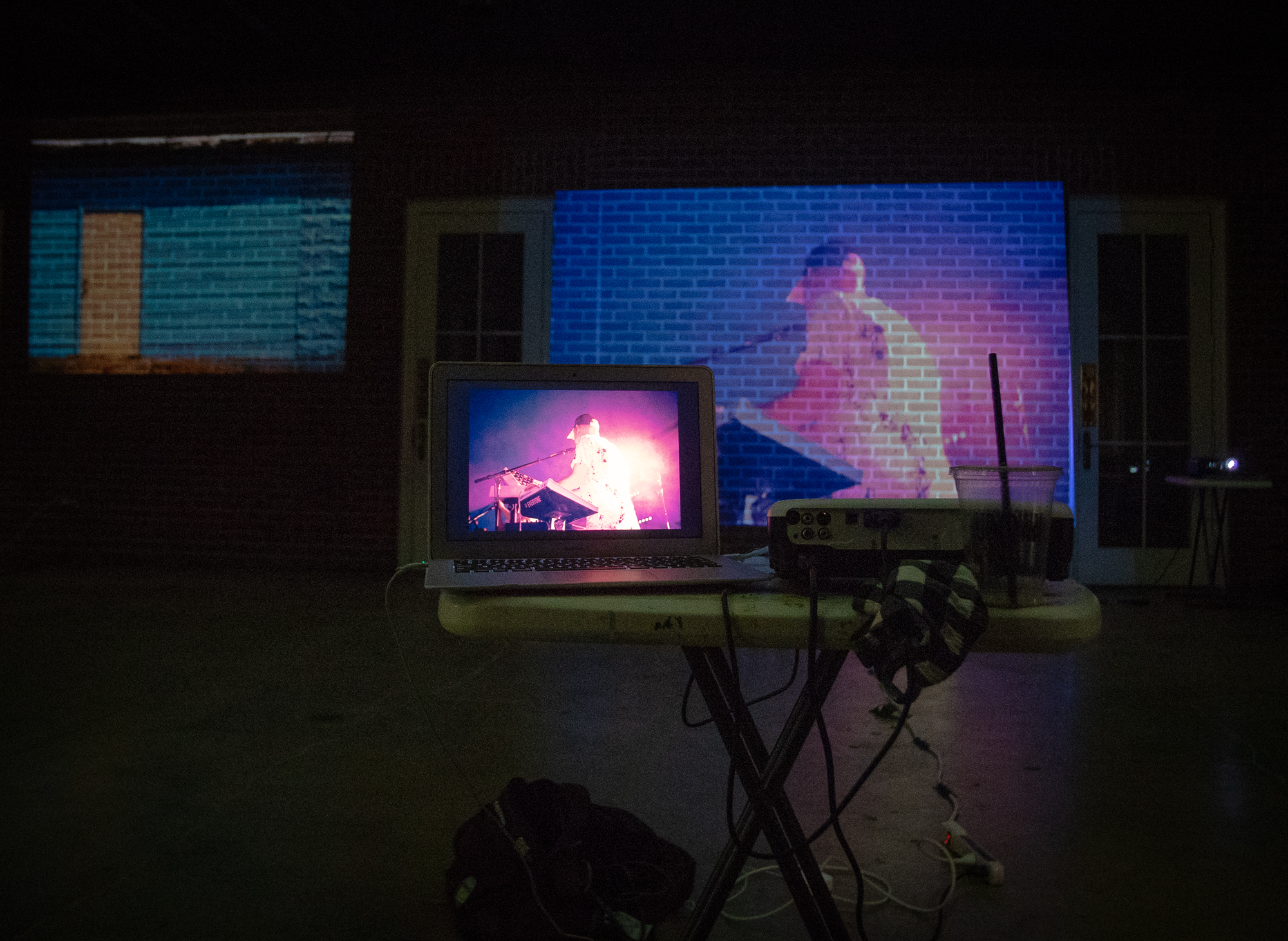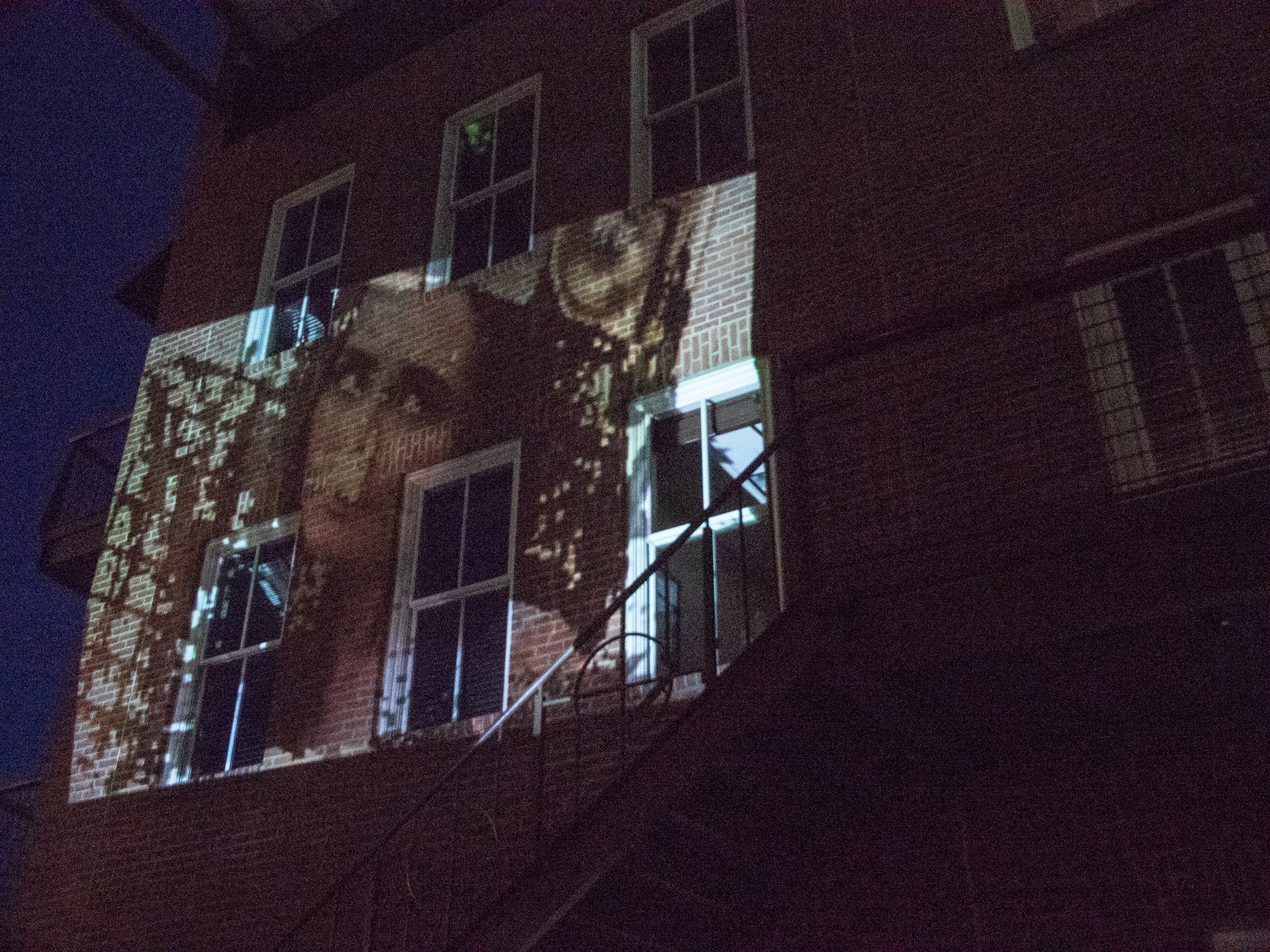 PROJECT(ion) is a one-night public art event created by John Rash for artists, video makers, photographers, and other creative freaks to transform an architectural space with light and imagination. Participating artists are filmmakers, photographers, animators, and digital artists presenting their work as part of a cacophony of projected images on architectural surfaces (brick, concrete, steel) in a designated urban space.
CORRECT APPLICATION OF THE KILLING METHOD
Two-channel video installation w/ audio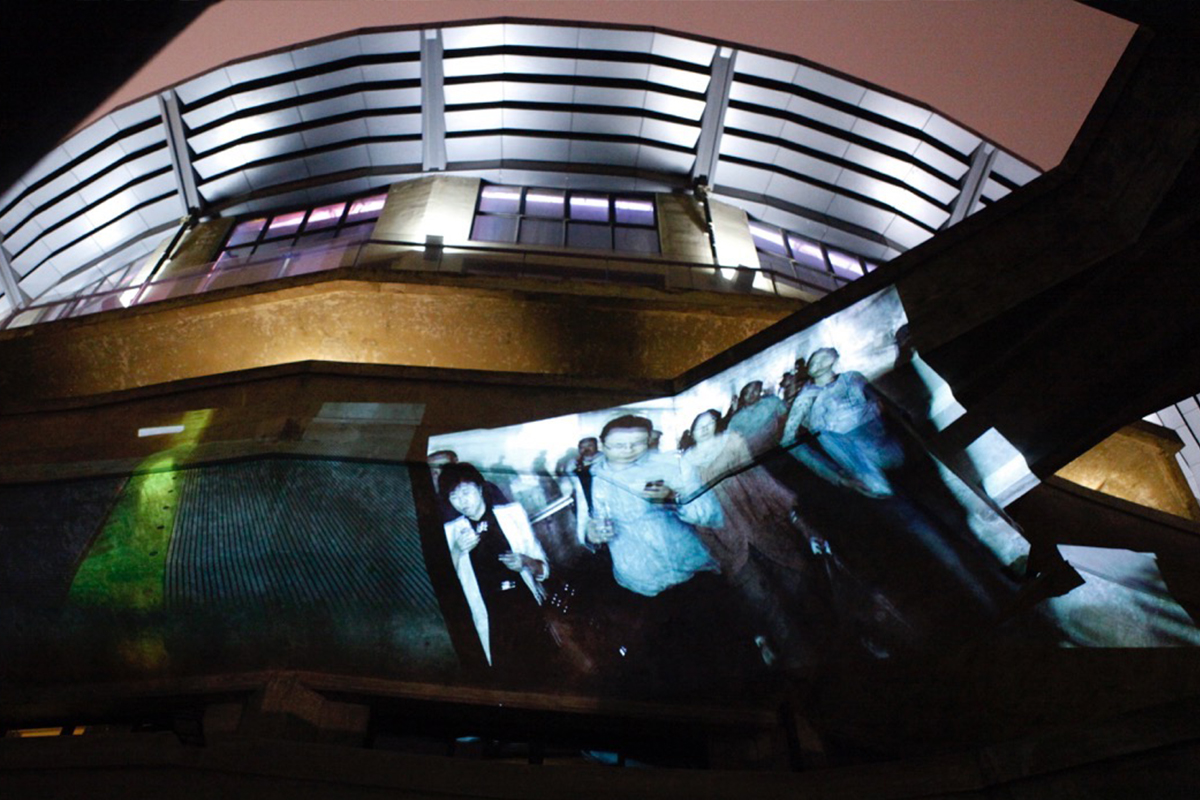 A multi-channel video and audio observation of urban spaces designed for efficiently funneling pedestrian movement in a forward trajectory without concern for ultimate destination. Originally designed as a site-specific outdoor installation at the 1933 Lao Fang Chang building in Shanghai (a former slaughterhouse) this piece has since been updated for gallery exhibitions and projection on the outer facades of existing structures. Video and audio loops captured in train stations, metro systems, and international airports around the world build an often often obstructed view of a dystopian environment herded forward by the hindquarters of what or whom lies directly ahead.
ONE PARTY ULTIMATE NIGHT CLUB
Digital video, black and white, silent (8 mins)
For young people in China the night club offers an attractive means of making a living as well as a playground for the privileged to celebrate their wealth. Filming over the course of a single night in a typical club of this sort, the space is explored absent of sound and color to reveal an intimate portrait. When the club is reduced to pure visual observation the mundane routines and redundancies eclipse the spectacle of the nightlife.
Soft and Tender as Water
Collaborative multi-channel video installation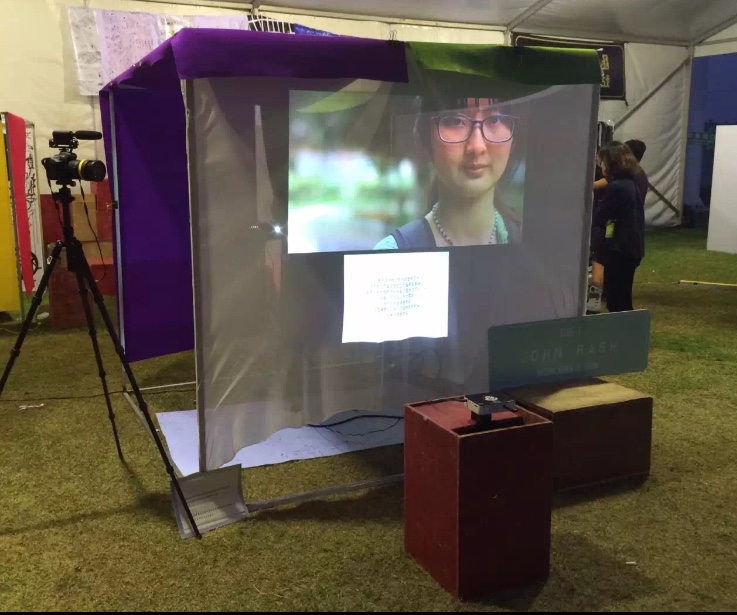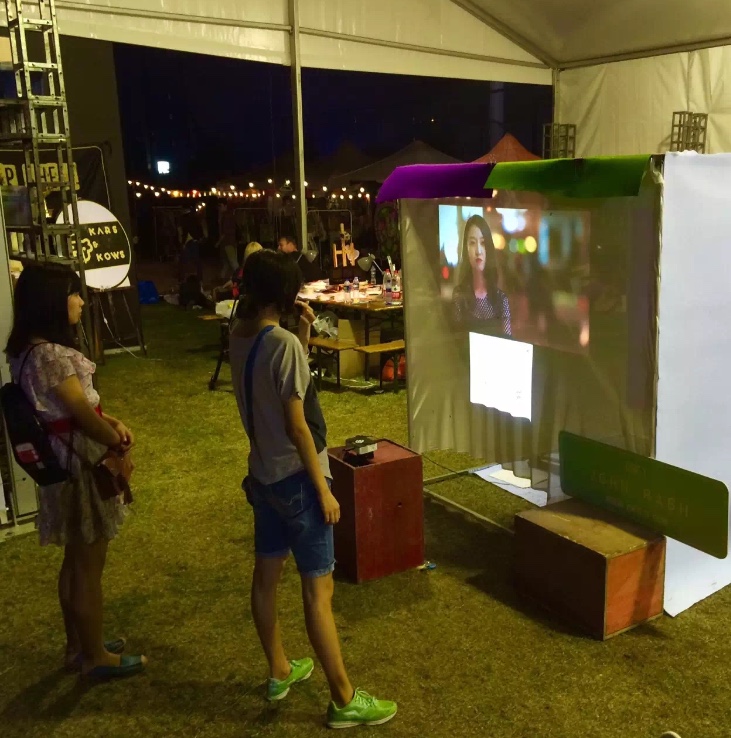 Collaborative project with women in China who self-identify as breaking traditional stereotypes of Chinese femininity. Through audio interviews each woman was asked to discuss their personal understanding and relationship with terms and phrases commonly used in Chinese society to describe women and the impact on their lives as students, artist, athletes, and entrepreneurs. A list was compiled of these terms, especially those rooted in the Chinese internet and social media that have recently been adopted by mainstream media. Although not always derogatory, these terms function in Chinese society to remind women of their expected roles and men's traditional expectations.
Term used in this video:
女汉子 : Manly woman , a tomboy, neither delicate nor submissive
精明:Shrewd
女神:Goddess
剽悍:Butch
温柔:Soft-spoken/tender-hearted
白富美:White, rich, and beautiful
能干:capable (mostly of domestic chores)
萌:Cute
有气质: Classy
CITY RIDE
Digital video, color (6 minutes 30 secs)
Starting from the shadows of a bicycle passing along the landscape ultimately arriving at the downtown nightlife, movement and light are the main characters of this short impressionistic view of a small city in the southern United States.
NOMAD CHAPTER
Short documentary film, digital video (7min 52sec)
Diarra "Crckt" Leggett's mobile bookstore follows the traditions of library bookmobiles and food trucks by providing access to otherwise underserved communities. "Nomad Chapter" is film that profiles an unlikely independent business owner in Greensboro, North Carolina, who has found the perfect job by creating it for himself.